The Friendship Bench provides a unique opportunity for businesses
seeking to develop a corporate social responsibility (CSR) campaign.
The program, which targets teens and young adults within Canadian high schools, colleges, and universities, has been set up to encourage and support faculty- and/or student-run mental health support groups on campuses from coast to coast.
Through the Friendship Bench program, the organization's volunteers will work with on-campus groups to install a friendship bench, which provides a visual and physical reminder of the importance of students connecting with their peers and others to get the support they may need to deal with loneliness, depression or other mental health-related issues.
Did you know:
In Canada, suicide accounts for 24 percent of all deaths among 15-24 year olds.
Suicide is the second leading cause of death for Canadians between the ages of 10 and 24.
Nearly one in ten Canadian students has seriously considered ending their life.
It's abundantly clear that the number of students contemplating suicide (and succeeding) is growing, which has raised the issue of mental health among students to the forefront of Canadians' consciousness.
We're seeking support from a corporation(s) who wish to help us tackle this crisis within Canadian secondary and post-secondary institutions. To learn more about this program and how your business may get involved, contact us today.
Alternatively, use the form to send us your details and we'll reply within one business day.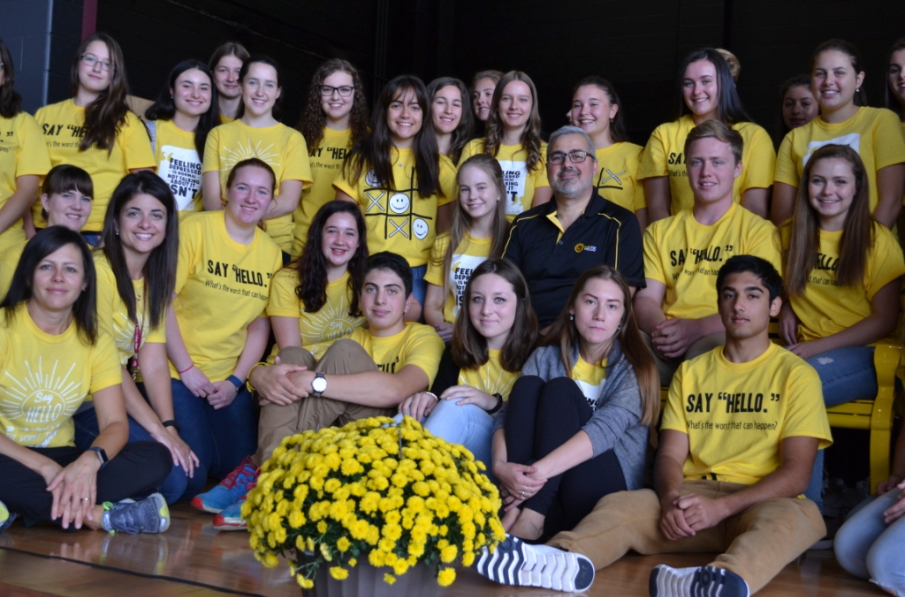 The Burlington Professional Firefighters Association, along with it's Benevolent Society and Fund, have dedicated their fundraising efforts to ensure all secondary and post-secondary schools within their community participate in the #YellowIsForHello Mental Health Awareness effort by receiving one of our iconic yellow Friendship Benches.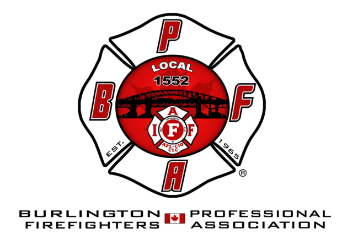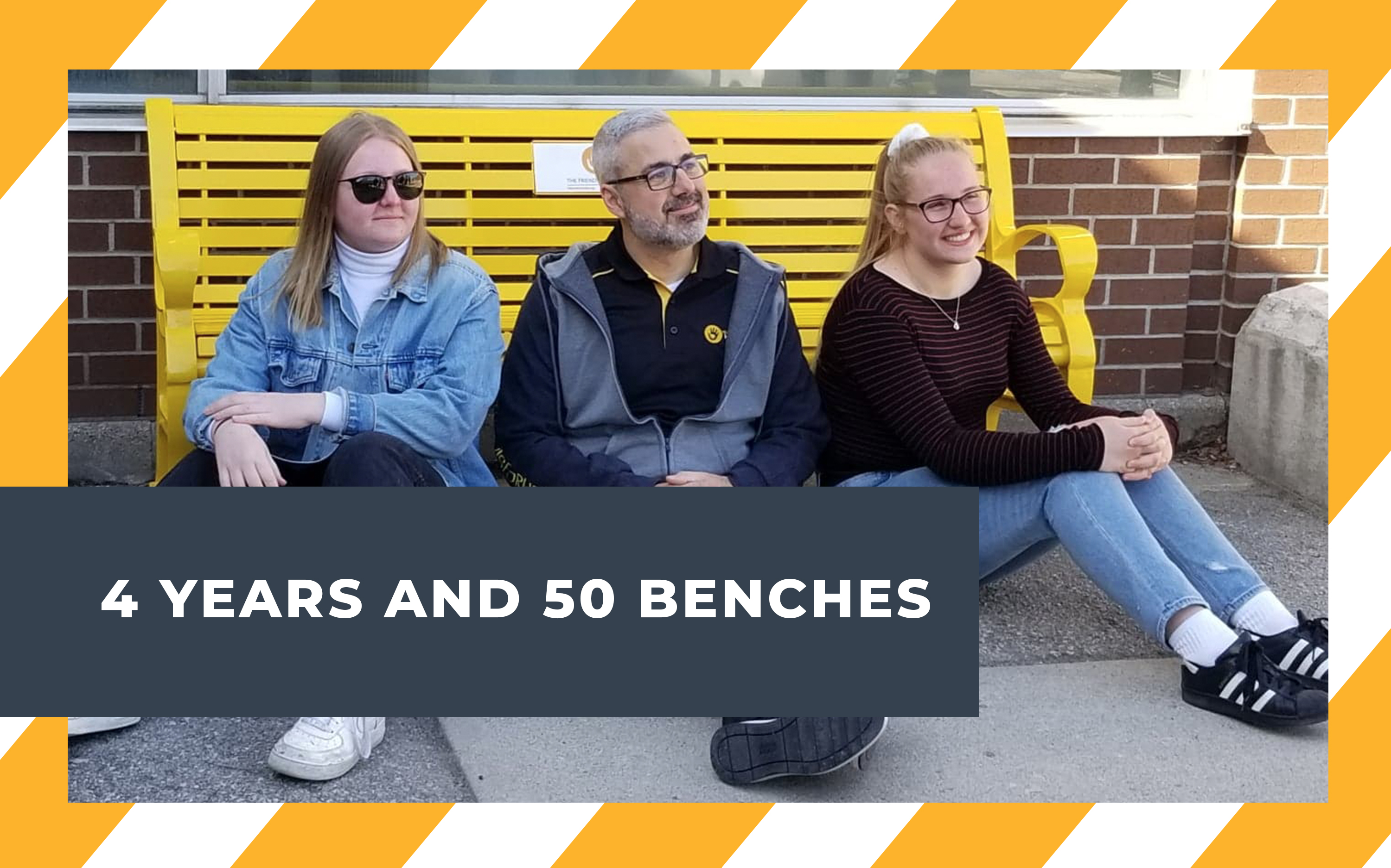 In October 2014, I lost my son to suicide after a long and very secret battle with depression. So secret, in fact, that only he knew of his illness until the day of his death. Upon his passing, Lucas's peers shared countless stories of him initiating conversations,...
read more