If you need help immediately:
Visit your local emergency department or call 911
If your school has a bench installed, you can find the Local Resources to help you here, where we can provide on-campus support services.
If you need help and you're unsure where to start, the Provincial Resources below can help.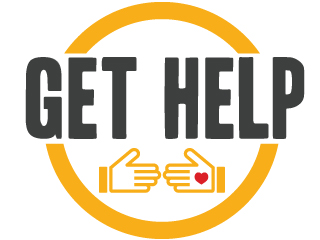 Mental Health Mobile Crisis Team
Telephone intervention throughout Capital District ,mobile response for Halifax, Dartmouth, Bedford
Crisis intervention & short term crisis management: 902-429-8167
available 24 hours a day, 7 days a week
toll free number: 1-888-429-8167
Business: 902-446-3469
Fax: 902-431-1617
Eastern Region Help Line
Serving eastern region of Nova Scotia
1482 George Street, Sydney, NS B1P 1P3

Crisis 6pm-midnight, 7 days/week: 1-800-957-9995

Crisis 6pm-midnight, 7 days/week: (902)562-HELP(4357)

Business: (902) 567-0330

Fax: (902) 567-0330

email: 
ERHL@hotmail.com
Feed Nova Scotia
Toll Free in NS: 1-877-521-1188
Halifax: (902)421-1188
TTY (902) 443-2660 Halifax
TTY Toll Free in NS 1-855-443-2660
The Helpline is open 24/7 including holidays. We offer supportive empathetic listening and referrals relationships, mental health issues, addictions, parent support, food and housing concerns.
Ontario
Need Help Immediately?
Dial 911
Contact a nurse at Telehealth Ontario by dialing 1-866-797-0000
Call the Kids Help Phone at 1 800 668-6868
Call the Good2Talk support line at 1-866-925-5454 (for post-secondary students in Ontario aged 17-25)
You can also get more information from these resources below.
Saskatoon Crisis Intervention Service
24-HOUR CRISIS LINE PHONE: +1 (306) 933-6200
Address: 103 ‒ 506 25th St East Saskatoon, Saskatchewan
Canada S7K 4A7
Email: info@saskatooncrisis.ca
(This is an administrative email only and is not monitored outside business hours.)
Website: https://saskatooncrisis.ca
West Central Crisis & Family Support Centre
24hr Support Line: 306.933.6200
Crisis Mon-Fri, 9am-5pm: (306) 463-6655
Box 2235, 116-1 Avenue West, Kindersley, SK S0L 1S0
Business: (306) 463-6655
Fax: (306) 463-6410
email: crisis@sasktel.net
website: www.westcentralcrisis.ca
Prince Albert Mobile Crisis Unit
Crisis 24 hours: (306) 764-1011
196 B, 9 Street East, Prince Albert, SK S6V 0X5
Business: (306) 763-8181
Fax: (306) 922-9559
email: pacrisis@sasktel.net
Website: https://www.pacrisis.ca
Centralized Intake
Dr. F.H. Wigmore Regional Hospital
55 Diefenbaker Drive
Moose Jaw, SK  S6J 0C2
Phone:  306-691-6464
Fax: 306-691-6461
Website: https://www.fhhr.ca/MentalHealth.htm
Southwest Crisis Services
Box 1102 Swift Current, SK S9H 3X3
Crisis Line: (306) 778-3386 or Helpline: 1-800-567-3334
(for residents of southwest Saskatchewan)
Website: https://www.swcrisis.ca
Regina Mobile Crisis Services
Mobile Crisis Helpline 24/7: (306) 757-0127
Crisis Suicide Helpline: (306) 525-5333
Crisis after hours: (306) 569-2724
1646-11 Avenue, Regina, SK S4P 0H4
Business: (306) 757-7809
Fax: (306) 757-7807
email: mobilecrisis@accesscomm.ca
website: http://www.mobilecrisis.ca
FHHR Mental Health & Addiction Intake Worker
(Five Hills Mental Health & Addiction Services Centre)
Crisis 8am-5pm, Mon-Fri: 1-877-564-0543

Crisis 8am-5pm, Mon-Fri: (306) 691-6464

455 Fairford Street East, Moose Jaw, SK S6H 1H3

Business: (306) 691-6491

Fax: (306) 691-6461

email: 
sfry@fhhr.ca
Hudson Bay & District Crisis Centre
Crisis 24 hours: 1-866-865-7274
Crisis 24 hours: (306) 865-3064
Box 403, 203 Patricia Street, Hudson Bay, SK S0E 0Y0
Business: (306) 865-3064
Fax: (306) 865-3391
email: hudsonbaycrisis@sasktel.net
email: hudsonbaycrisis@shelternet.ca
Mental Health & Addictions Child and Youth Services
Self Help Info: www.heretohelp.bc.ca
– Suicide Crisis Line: Call HealthLine at 8-1-1
55 Diefenbaker Drive Moose Jaw, SK  S6J 0C2
Phone: 306-691-6464      
Fax: 306-691-6461
Province-Wide
Crisis 24 hrs: 1-800-SUICIDE (1-800-784-2433)
310Mental Health Support: 310-6789 (no need to dial area code)
Business: 250-753-2495
Fax: 250-753-2475
website: http://www.crisislines.bc.ca
S.U.C.C.E.S.S. Chinese Help Line
Cantonese Help Line, 10 am – 10 pm: 604-270-8233
Mandarin Help Line, 10 am – 10 pm: 604-270-8222

#220-700 Minoru Blvd., Richmond, BC V6Y 3Z5

Business: 604-270-8611

Fax: 604-270-8611 email: Johnson.ma@success.bc.ca
Canadian Mental Health Association Crisis Line
Serving the entire east Kootenay region, from Golden to the Alberta and USA borders
Crisis 24 Hour: 1-888-353-2273

39-13th Avenue South, Cranbrook, BC V1C 3H1

Business: 250-426-7477

Fax: 250-426-2134

email:
crisisline@cmhakootenays.org
Vancouver Island Crisis Society
Serving Vancouver Island 24/7
1-888-494-3888

P.O. Box 1118, Nanaimo, BC V9R 6E7

Business: 250-753-2495

Fax: 250-753-2475

email: info@vicrisis.ca

website:
http://www.vicrisis.ca
Crisis Support Centre, a program of The Support Network
400 – 10025 106 Street, Edmonton, AB T5J 1G4
Crisis 24 hours:1-800-232-7288 (Toll free service available to Northern Alberta)

Crisis 24 hours: (780) 482-HELP (4357)

Seniors Abuse Helpline: (780) 454-8888

Business: (780) 482-0198

Fax: (780) 488-1495

email: 
admin@crisissupportcentre.com

website: 
http://www.crisissupportcentre.com
Distress Line of Southwestern Alberta (CMHA)
Serving Chinook Health Region and south part of Calgary
426-6 Street South, Lethbridge, AB T1J 2C9

Crisis 24 hours: 1-888-787-2880

Crisis 24 hours: (403) 327-7905

Business: (403) 329-4775

Fax: (403) 320-7432

website:
 http://www.lethbridge.cmha.ab.ca
 Newfoundland and Labrador
Mental Health Crisis Centre
47 St. Clare Avenue, St. John's, NF A1C 2J9
Crisis 24 hours: 1-888-737-4668
Crisis: (709) 737-4668

Business: (709) 737-4271

Fax: (709) 737-4671
Serving New Brunswick bilingually 24 hours/day
P.O. Box 1033, Fredericton, NB E3B 5C2
Provincial toll-free Crisis line: 1-800-667-5005
Fredericton area: 450-HELP (4357)

Business: (506) 450-2937

Fax: (506) 450-2156

email: chimo1@nb.aibn.com

website:
http://www.chimohelpline.ca
Island Help Line
24 hour province wide Serving Prince Edward Island

24 hour province wide bilingual service: 1-800-218-2885

P.O. Box 1033 Fredericton, PE E3B 5C2
Quebec National Crisis Line
Open 24/7
1-866-APPELLE (277-3553)
Association québécoise de prévention du suicide / Quebec Association for Suicide Prevention
1135 Grande Allée West, Suite 230

Québec (Quebec) G1S 1E7

Phone: (418) 614-5905

Fax: (418) 614-5906

email: 
reception@aqps.info

website: 
http://www.aqps.info/
Serving Winnipeg
870 Portage Avenue, Winnipeg, MB R3G 0P1
Klinic Crisis Line – 24 hours: 1-888-322-3019 / (204) 786-8686 / TTY (204) 784-4097
Manitoba Suicide Line: 1-877-435-7170 (1-877-HELP170)
Kids Help Phone (national line available to Manitoba Youth): 1-800-668-6868
Klinic Sexual Assault Crisis Line: 1-888-292-7565 / (204) 786-8631 / TTY (204) 784-4097
Manitoba Farm & Rural Support Services: 1-866-367-3276
Business: (204) 784-4090 Fax: (204) 772-7998
email: 
klinic@klinic.mb.ca

website: 
http://www.reasontolive.ca
website: 
http://www.klinic.mb.ca
Nunavuat Kamatsiaqtut Help Line
Serving Nunavut and Nunavik (Arctic Quebec)
Crisis 7pm-11pm (Eastern Standard Time) 7days/week: 1-800-265-3333
Crisis 7pm-11pm (Eastern Standard Time) 7 days/week: (867) 979-3333
P.O. Box 419, Iqaluit, NU X0A 0H0
Business: (867) 979-2742
Fax: (867) 979-4380
email: 
slevy@qikiqtani.edu.nu.ca

website: 
http://www.nunavuthelpline.ca/