Grant Park High School Health Services Information
Grant Park High School offers access to both on-campus and off-campus help.
If you need to talk to someone and you're unsure where to start, the resources below can help.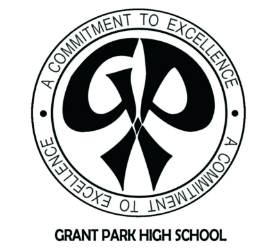 Emergency dial 911
If you need help navigating the mental health system or require more information go to the Canadian Mental Health Association webpage at www.winnipeg.cmha.ca or call 204-982-6100.
Grant Park High School Guidance Department
Access to Guidance Counsellors, Clinical Support Services, Aboriginal Grad Coach, Anxiety Occupational Therapist and Career Intern
Kids Help Phone 1-800-668-6868
Teen Touch Help Line 204-783-1116 and website www.teentouch.org
Health links 204-788-8200
Mobile Crisis Unit (24-hour intake) 204-949-4777
Youth Emergency Crisis Stabilization System 204-949-4781
Rainbow Resource Center 170 Scott St. 204-474-0212
Drop in support programs and counselling
Klinic 870 Portage Ave.
Klinic Suicide Crisis Line (24-hour) 204-786-8686
Klinic Sexual Assault (24-hour) 204-786-8631
Klinic Teen Clinic 204-784-4090 or teenclinic.ca
More resources
Winnipeg's Teen Clinics – Corydon Teen Clinic 102-1001 Corydon Ave. – drop in for youth under 21 Wednesdays between 4-7pm)  www.teenclinic.ca
Crisis 24 hour line 204-786-8686
Sexual health info line 204-945-2437
Sexual assault crisis line 204-786-8631
Mood Disorders Association of Manitoba
Addictions Foundation of Manitoba (AFM) Youth community based services 204-944-7235
RAY (Resource Assistance for Youth) 204-783-5617
Autism Society of Manitoba 204-783-9563
New Directions for Children, Youth, Adults and Families 204-786-7051
Ma Mawi Wi Chi Itata Centre 204-925-0038
Children's Hospital (Health Sciences Centre) Children's Emergency 700 William Ave. 204-787-2306