The Lucas Fiorella Friendship Bench is a non-profit, volunteer-run organization dedicated to promoting mental health among students, and to connecting those suffering  from anxiety, stress or depression with available on- or off-campus support.
This is no small undertaking but the need is there.
In 2012, 17% of Canadians aged 15 and older, approximately 4.9 million individuals, perceived themselves as having had a need for mental health care in the past 12 months. 580,000 of those did not receive any support. *
For people between 15-34, suicide is the 2nd leading cause of death in Canada. 73% of hospital admissions for attempted suicide are for people between the ages of 15-44. In Canada, suicide accounts for 24% of all deaths among 15-24 year olds.**
Studies report that 10 % of students will indicate that they have thought about suicide in the past year.**
You can make a difference.
We're currently seeking donations to support our volunteers develop mental health awareness campaigns at schools where our Friendship Benches are installed. Working through our digital channels and on-campus volunteers and professional support staff, we're focused on educating students about the common stressors inherent in student life, how to better cope with them, to understand the signs of depression in themselves and others, and to be aware of the support resources available to them.
We can't do this alone. Please consider a donation. Any amount – big or small – will go a long way towards us achieving our goals.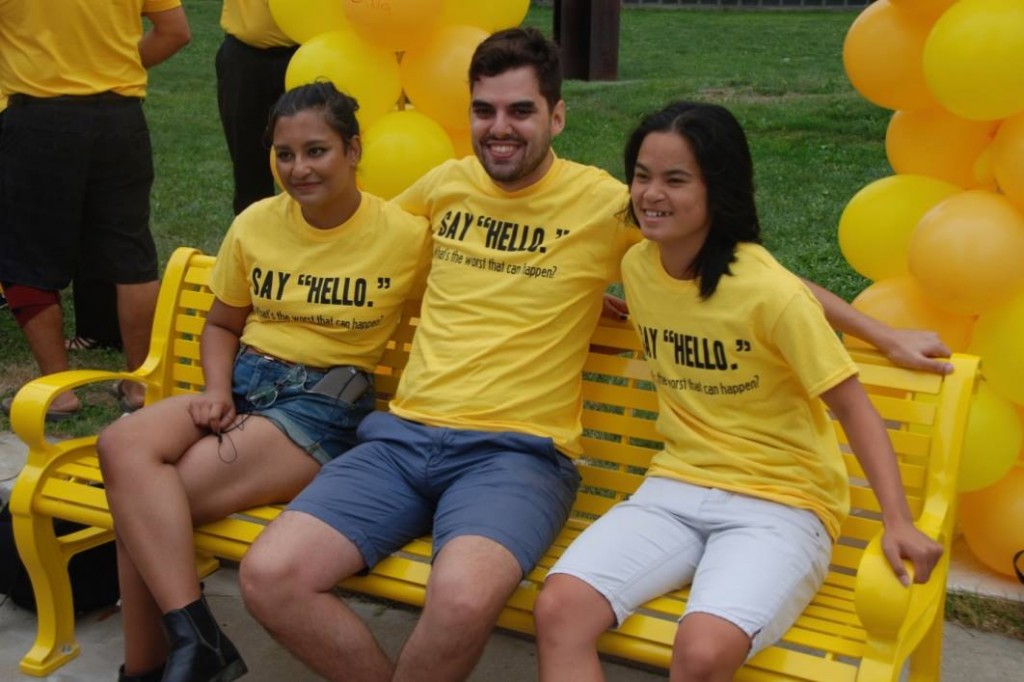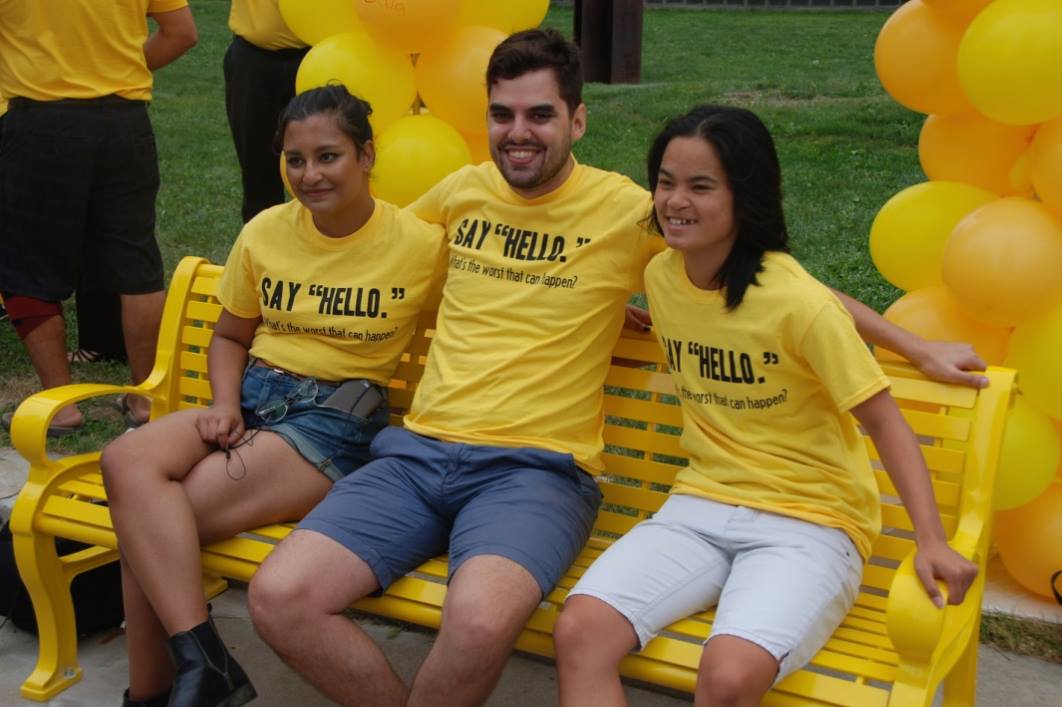 *Statistics Canada Mental Health Survey, 2012
**Mental Health Awareness Study, University of Guelph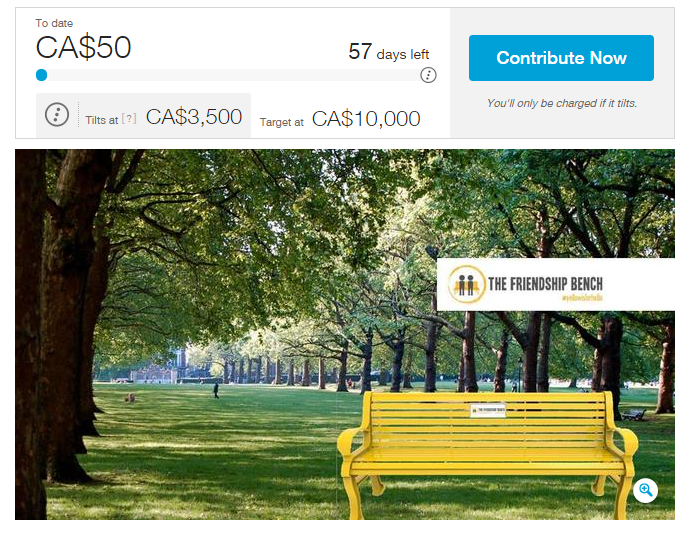 PERSONAL DONATIONS
The Friendship Bench uses crowdfunding platform Tilt to raise funds to enable us to provide benches to colleges and universities that would like one installed. You are only charged your donation once the "Tilt" amount has been reached.
100% of the money generated through this campaign will be used for on-campus activities. The organization is run completely by volunteers; no staff salaries or marketing expenses are being incurred. 
Our goal is to have a bench in every school and education facility that wishes to have one and to deliver as many on-campus education, awareness, and "connectivity" campaigns as possible – please help us make it happen. We'll remove the stigma and save lives.  Any amount – big or small – WILL make a difference.
CORPORATE /ALUMNI DONATIONS 
We welcome partnerships with businesses and alumni who wish to donate a bench(es), along with the accompanying mental health awareness support programs, to a specific school or schools. Please visit our Corporate Support page to learn more, or contact us directly for more details.
STUDENT GROUPS
Why not create or join a fundraising team that helps raise awareness and funds for a bench and support program on your campus?
Please contact us for ideas and next steps.
Already working with a mental health support group? Ask how we can help you!